The white awareness ribbon shows support for teenage pregnancy awareness. May is teen pregnancy prevention month per Youth.gov. Here is information about US teenage pregnancy prevention from their website:
Teen pregnancy prevention is a national priority. Despite declines in teen pregnancy and birth rates in the U.S., the national teen pregnancy rate continues to be higher than the rates in other Western industrialized nations.
Racial and ethnic disparities remain, with higher rates of teen pregnancy for Hispanic and non-Hispanic black adolescents than non-Hispanic white adolescents.
Teen pregnancy prevention is a major public health issue because it directly affects the immediate and long-term well-being of mother, father, and child. Teen pregnancy and childbirth contribute significantly to dropout rates among high school females, increased health and foster care costs, and a wide range of developmental problems for children born to teen mothers.
Art features the white awareness ribbon art meaning to show support for teen pregnancy prevention including white awareness angels. Make custom awareness gifts and merchandise such as t-shirts, magnets, ornaments and buttons or pins for yourself or as a gift for a loved one. Add your own words or images to create special awareness ribbon gifts.
May is Teen Pregnancy Prevention Awareness Month.
See more Teen Pregnancy Prevention Awareness Ribbon gifts online including magnets, t-shirts, coffee mugs, soft blankets and more online at Zazzle.
We also have general color white awareness ribbons merchandise and gifts online at our Zazzle Store, CafePress Store, Etsy Store, and Society 6 Store.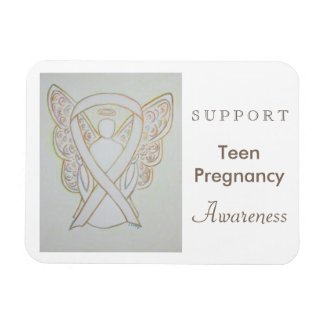 Teen Pregnancy Awareness White Ribbon Angel Magnet
by AwarenessGallery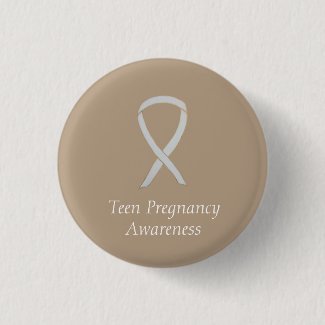 Teen Pregnancy Awareness White Ribbon Custom Pin
by AwarenessGallery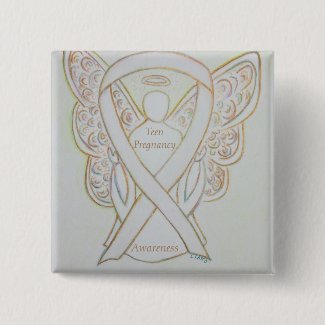 Teen Pregnancy Awareness White Ribbon Angel Pin
by AwarenessGallery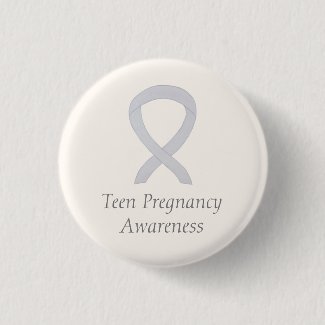 Teen Pregnancy Awareness White Ribbon Custom Pin
by AwarenessGallery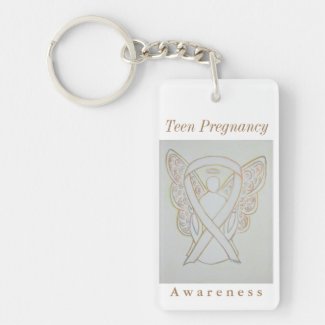 Teen Pregnancy Awareness White Ribbon Keychain
by AwarenessGallery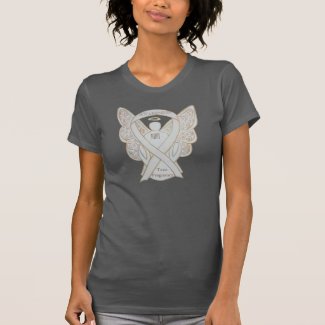 Teen Pregnancy White Awareness Ribbon Angel Shirt
by AwarenessGallery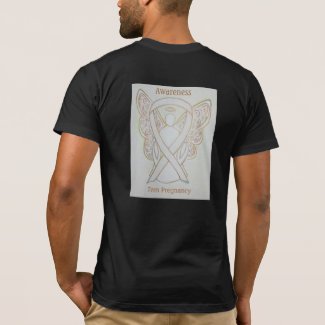 Teen Pregnancy Awareness Ribbon Angel Shirt
by AwarenessGallery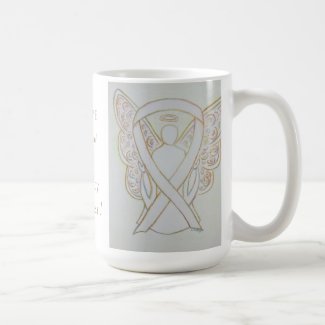 Teen Pregnancy Awareness White Ribbon Angel Mug
by AwarenessGallery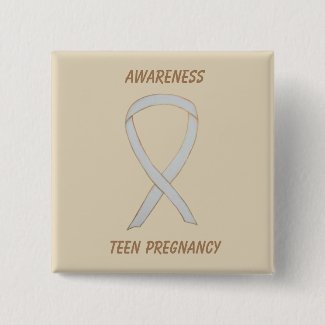 Teen Pregnancy Awareness White Ribbon Custom Pin
by AwarenessGallery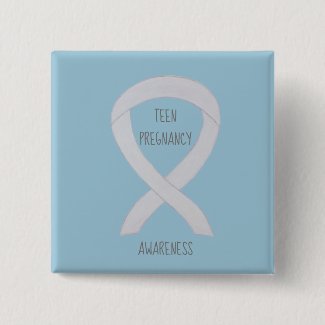 Teen Pregnancy Awareness White Ribbon Custom Pin
by AwarenessGallery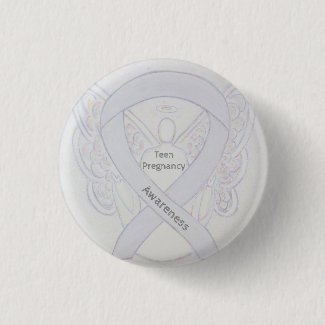 Teen Pregnancy Awareness White Ribbon Angel Pin
by AwarenessGallery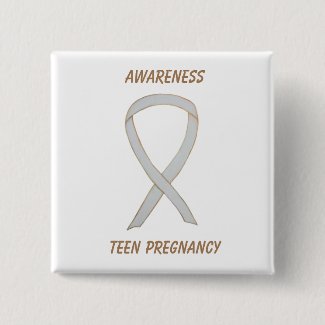 Teen Pregnancy Awareness White Ribbon Custom Pin
by AwarenessGallery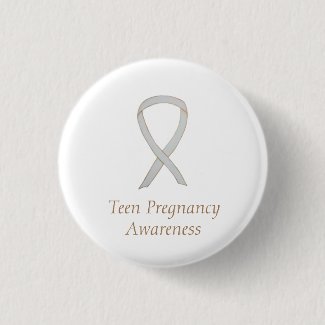 Teen Pregnancy Prevention Awareness White Ribbon Custom Button Pin
by AwarenessGallery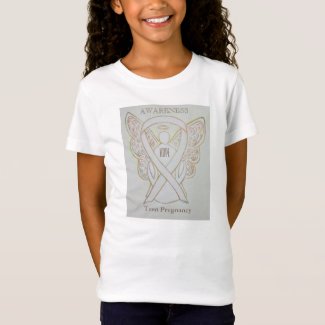 Teen Pregnancy White Awareness Ribbon Angel Shirt
by AwarenessGallery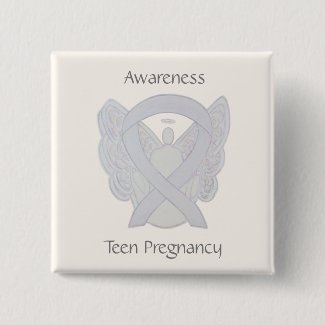 Teen Pregnancy Prevention Awareness White Ribbon Angel Pin Pendant
by AwarenessGallery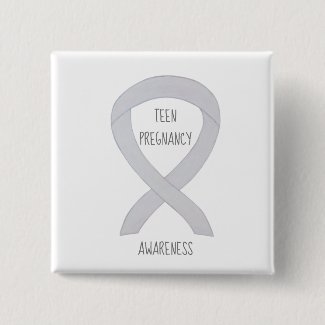 Teen Pregnancy Prevention Awareness White Ribbon Custom Button Pin
by AwarenessGallery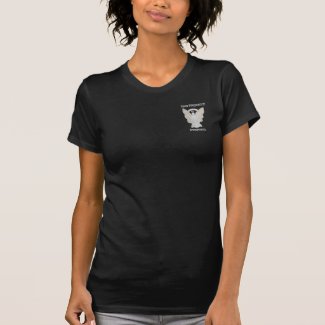 Teenage Pregnancy Prevention Awareness Ribbon Angel Shirt
by AwarenessGallery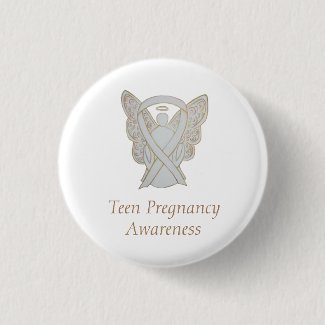 Teen Pregnancy Prevention Awareness White Ribbon Angel Pin
by AwarenessGallery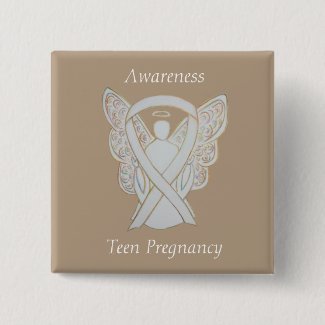 Teen Pregnancy Prevention Awareness White Ribbon Angel Pin
by AwarenessGallery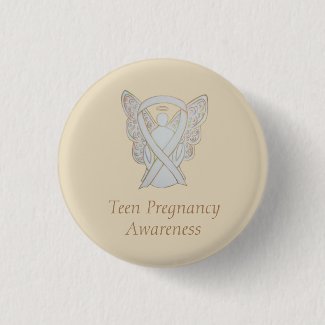 Teenage Pregnancy Prevention Awareness White Ribbon Angel Pin
by AwarenessGallery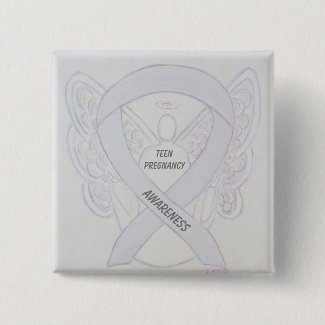 Teen Pregnancy Prevention Awareness White Ribbon Angel Pin
by AwarenessGallery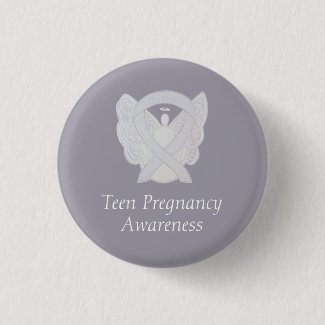 Teenage Pregnancy Prevention Awareness White Ribbon Angel Pin
by AwarenessGallery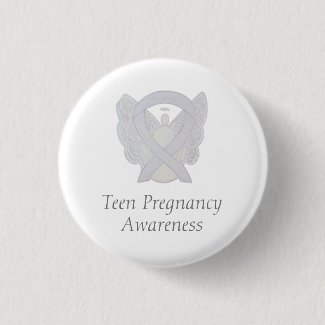 Teenage Pregnancy Prevention Awareness White Ribbon Angel Pin
by AwarenessGallery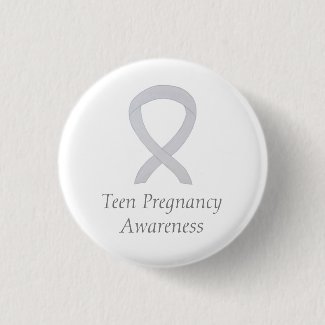 Teen Pregnancy Awareness White Ribbon Custom Pin
by AwarenessGallery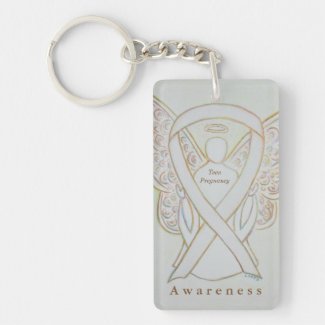 Teen Pregnancy Prevention Angel Awareness Ribbon Keychain
by AwarenessGallery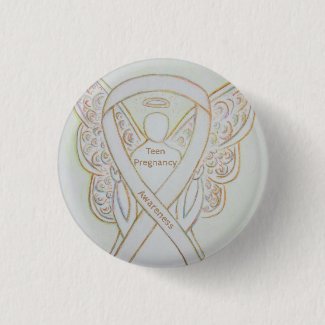 Teen Pregnancy Prevention Awareness White Ribbon Angel Pin
by AwarenessGallery